L'Séjour Restaurant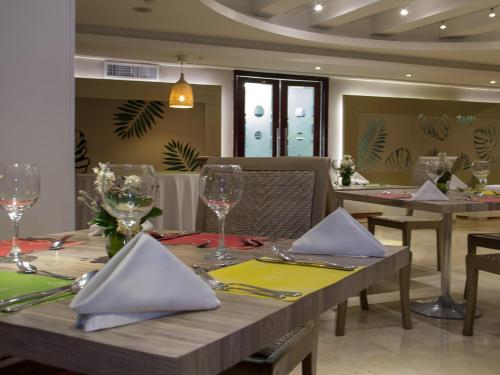 Le Séjour Restaurant, located on the first floor of the hotel, is the ideal place to enjoy the exquisiteness of Local and International Cuisine, in our menu you can choose from delicious appetizers, salads, rice, main courses and desserts. Their service is available from 6:00 am, when you can enjoy an excellent Colombian coffee accompanying the breakfast buffet, at noon and for dinner is the perfect occasion to taste the variety and styles of meat and seafood.
Breakfast time 6:00 a.m. - 10:00 am
Lunch time 12:00 m. - 2:30 pm
Dinner Time: 6:00 pm - 10:00 pm
If you wish to reserve a table, please fill out the form below. Conditions and Restrictions apply.
If you wish to reserve a table for more than 10 people, you can do it through the line +57 5 3695900 ext 122
Niagara Lobby Bar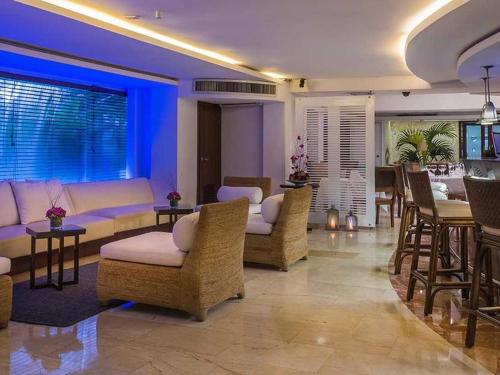 With a sober atmosphere and contemporary design accompanied by a classical piano, we find the Niagara Bar. In a relaxed and intimate ambiance at mid-light, you can find a variety of liquors and national and international wines. Located next to the restaurant Le Séjour.
Hour. 2:00 pm - 10:00 pm
Manhattan Coffee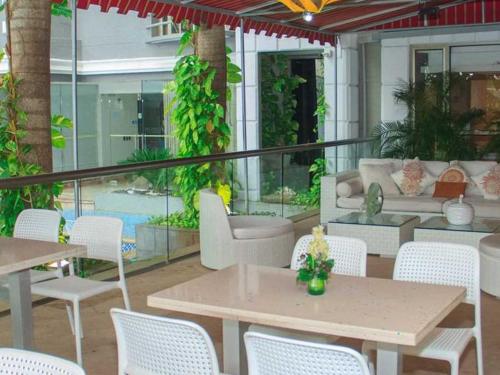 Country Pool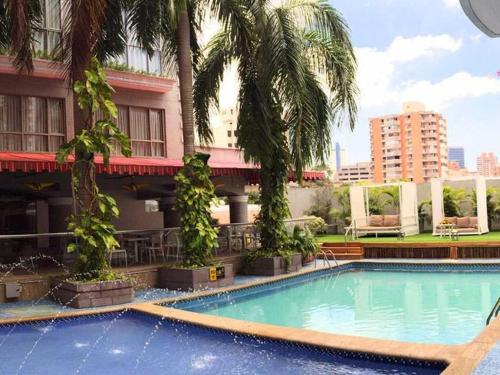 Ya sea en familia o con amigos la piscina del hotel es el lugar perfecto para compartir un día de sol y diversión, degustando una deliciosa parrillada y disfrutando de los cócteles y bebidas tropicales preparados por nuestro barman.
Hora: 6: 00 am – 8:00 pm